As you may know, you can expand Google Chrome with all kinds of extensions. A lot of them are geared towards helping you out with your SEO. We've prepared a list of 10 essential Google Chrome extensions you need to try today!
Mangools SEO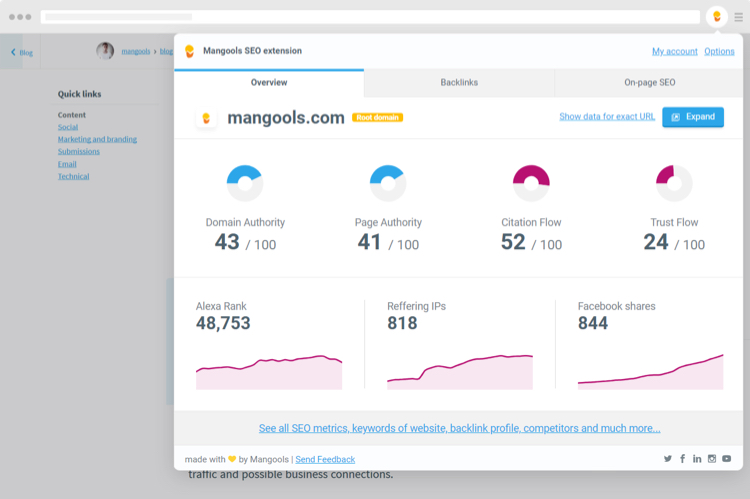 The chrome extension from Mangools makes it easy to do a comprehensive SEO analysis of a website.
The extension gives you extensive information about:
Domain strength:from Domain Authority upto the number of Facebook shares
Backlinks: an extensive list of all the backlinks the current page has gathered and are known by Mangools, showing interesting SEO values including the link strength
Keywords: what is the target keyword for the current page, get search volumes and other values for the keywords used in the page
Outgoing links: a list of all outbound links on the current page, along with their status, placement and anchor text.
On-Page SEO: what could be better, how many words are there on the page, has Google already indexed the page, what about the loading speed etc ...
Highly recommended if you want to quickly find important key information about the current website in your browser.
Google Analytics Opt-Out
If you have a website of your own, you know that you will probably visit it a lot: you'll have to make adjustments, check if everything is still working, etc.
If you don't have that much visits to your website yet, the count of all your own visits can severely distort your Google analytics.
There are several ways to prevent your own visits from being counted by Google Analytics.
The easiest way probably is to install this Google Analytics Opt-Out Chrome extension. This extension ensures that you are now invisible to Google Analytics. And not only invisible on your own website, but on all websites that you visit with Google Chrome.
If you value your privacy, this plugin will help you with that.
Make yourself invisible to Google Analytics with the Chrome extension Google Analytics Opt-Out!
Click To Tweet
SEO Minion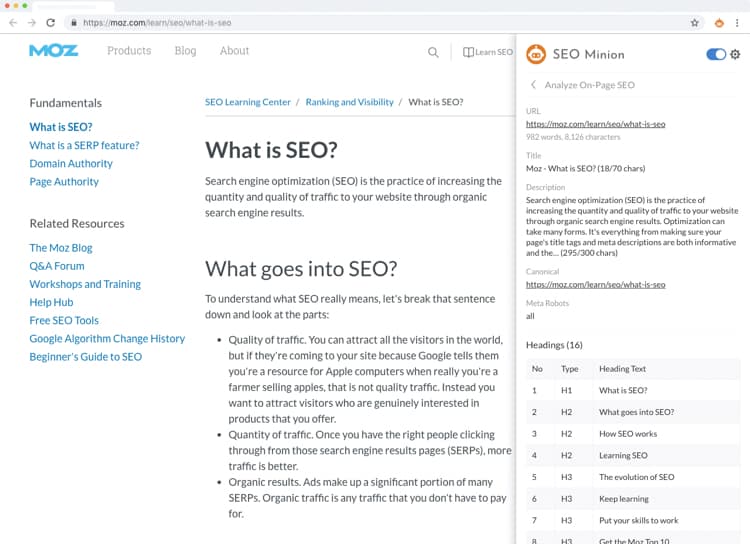 It's important to have all the key SEO values in place if you want to rank high in the search engine results.
This tool will help you with the most important optimizations you can do for your website:
On-Page SEO analysis: meta tags, headings, structured data and more
Checks redirects
Checks out broken links. Maybe you link to pages that no longer exist.
SERP example: how the page is shown in the search results - important for keyword optimization and optimizing your click-through rate.
Ranking in different search engines for multiple locations
The ease with which this tool can provide you with all this information is really a plus and it'll save you a lot of time finding out all this information on your own.
If you are serious about your website, this free extension is a real no-brainer.
Redirect Path
Redirect Path shows you the path that the browser follows to get to your page. For example: a page that no longer exists, can be redirected to another page.
This redirect path must be as simple as possible.
If you visit a page and there are no redirects available, you'll get a 200 code as an answer.
This tool helps you to identify all kinds of possible bottlenecks and problems that can arise when redirecting pages. A page can have too many redirects. Your visitor could end up with an error message in the browser saying somthing like 'too many redirects'.
SEOquake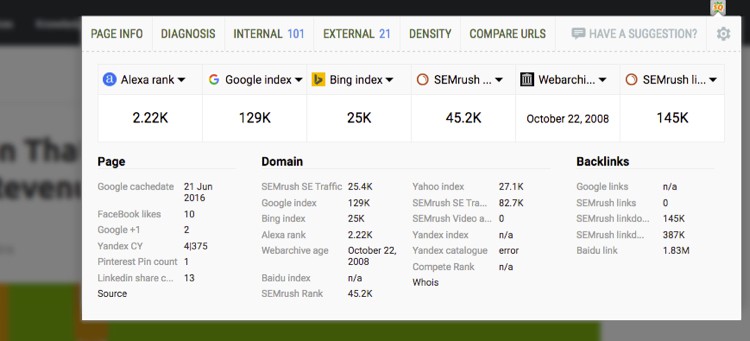 SEOQuake is a very comprehensive SEO Toolbox that will analyze the current active website on a large number of SEO parameters.
Some SEOQuake highlights are:
SEObar: a bar at the top of each page, containing the most important SEO values such as the Alexa rank and the Google index.
SEO Dashboard: an extensive panel with a lot of extra information such as an SEO diagnosis, internal and external links, keyword analysis.
Website analysis containing the most important SEO values . Your Google search engine results are expanded with all kinds of useful and interesting SEO information.
Like most extensions in this list, SEOQuake is completely free to use.
Keywords Everywhere

The Keywords Everywhere extension gives you more information on the search volume right in your search results.
It is especially interesting to stumble on potential keywords by accident.
Link Grabber (click minded)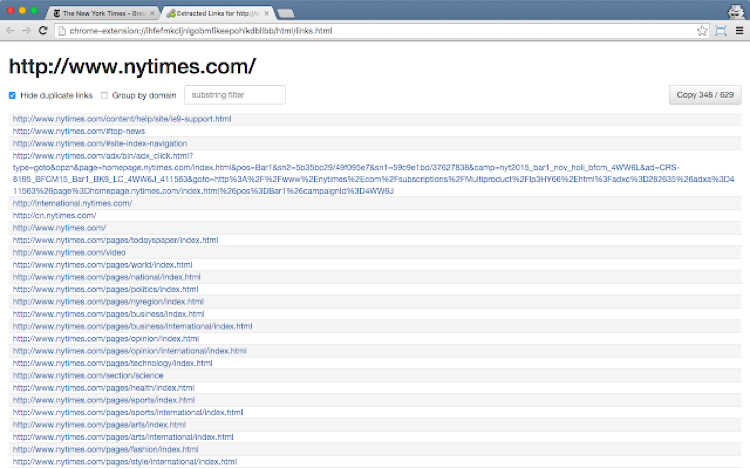 With Link Grabber you can easily extract a list of every link on a certain page.
This list of links can then easily be filtered on a several parameters.
Link Grabber is especially useful when you're preparing a link building campaign and want to gather potential links quickly.
MozBar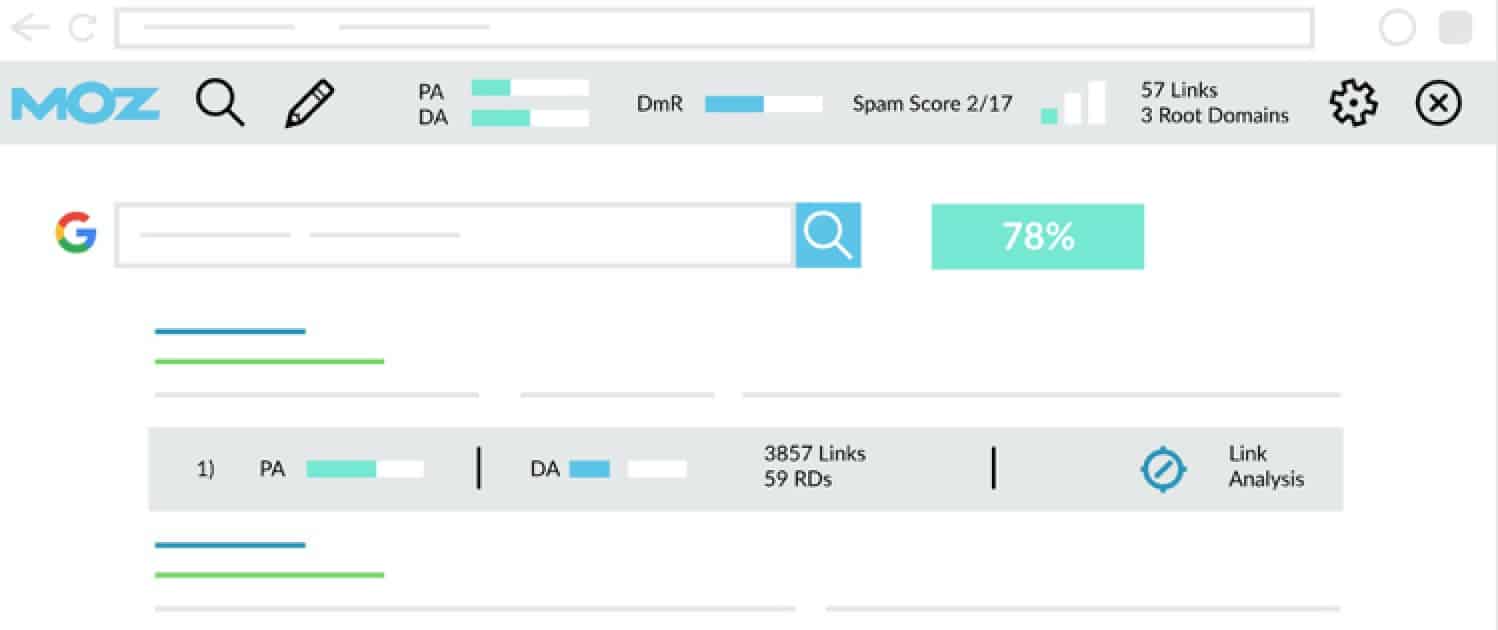 The MozBar is a comprehensive tool to dig deep and gather all sorts of SEO-related information on the current website.
Mozbar is a product of Moz, builders of the famous MozPro, a premium all-in-one suite of SEO tools.
The Mozbar has many functions that can help you with your SEO:
the most important SEO values at a glance
search and highlight keywords on a page
simulate searches for a certain country, region or city
highlight parts with certain markup and links on the live page
export the data to a CSV file
LinkClump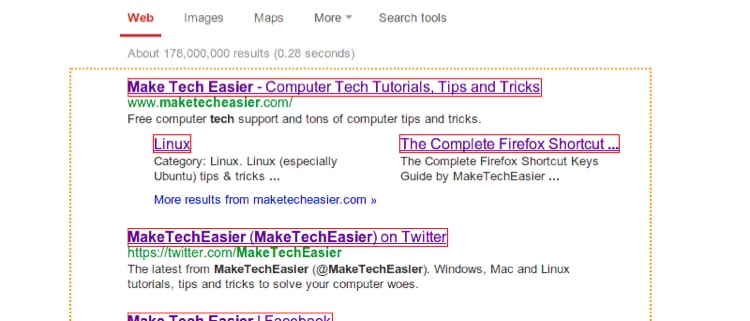 Sometimes it can be useful to open all present links in a new tab. For example when you are investigating your online competition.
LinkClump makes it easy to open multiple links in one go. Just draw a rectangle around the search results you want to open and LinkClump gives you the choice to open these links in a new tab or window, save the selection on the clipboard or save the selection to your bookmarks.
User-Agent Switcher
Let Chrome pretend to be Internet Explorer.
With one click, the User-Agent Switcher fools websites that you're using another browser than Google Chrome.
This can be useful if you're trying stuff out with your website or if you are blocked by a certain website because you are not using the right browser.
Conclusion
There is no shortage of extensions that in one way or another help with the SEO of your website. There are many more extensions that can help you with this. These 10, however, all seem essential to us in your toolbox.
Have we missed the next Chrome extension hit? Let us know!
Questions or remarks? Go ahead in the comments below.