Building a succesful website is more than paying attention to your visuals. The actual content is what can convert your visitors into customers. By writing the right texts for your website you can take it to a higher level and your visitors will feel more involved.
The attention span of your visitors becomes shorter and shorter, so it is important that you also bring your texts and sentence constructions in such a way that the visitor gets what he / she is looking for as quickly as possible.
Writing texts for a website is a separate discipline, but with our tips you are already well on your way. Go over the list below and try to keep these tips in mind when writing your web texts. Our tips are in random order.
Do you want more customers online? View our tips to write texts that convert.
Click To Tweet
1

Put your most important content first

The range of information is so large these days that visitors to your website do not feel like looking for that information for a long time. Therefore, place the most important on each page clearly in front. Start with a clear title that unambiguously describes the actual content of the page.
2

Use simple language

Keep your language easy. Avoid too difficult words and too long sentence constructions.

Write your text and simplify it. It is often the case that when you write a text for the first time you use too many words and repeat things. Always read your text and try to simplify it by omitting and simplifying things.
3

Write as you speak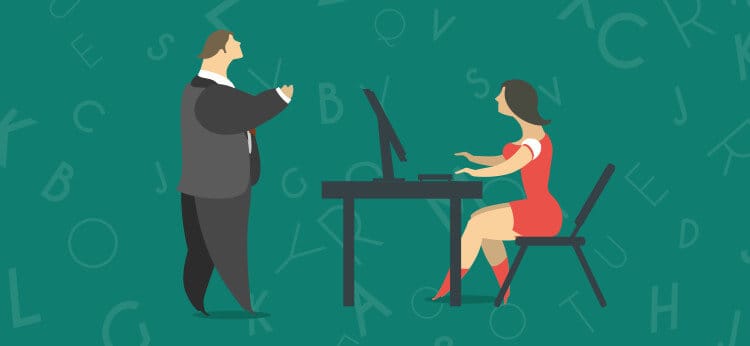 Keep your web texts as natural as possible. You write web texts as you speak and in this way you also stay away from a dry and unattractive text. You are the representative on your website. You want to have a one-on-one conversation with the visitors of your website. Write the texts for your website as you would speak to your ideal customer. Do not try to match the typical market stall vendor, do not exaggerate with noticeable sales talks.
4

Think about your target audience

Know what kind of audience you want to address with your texts. Who is your target audience? Write your web texts with that target audience in mind. Try to build the texts at their level and take into account the knowledge, needs and expectations of that audience.

Do you want more involvement from your visitors? Then write your web texts taking into account the knowledge, needs and expectations of your visitors.

Click To Tweet
5

Exchange text with images

Try to avoid long consecutive pieces of text. Make it alternating and attractive by placing relevant images throughout your text.

Another reason to use more images is that several studies have shown that people remember information longer if there are images with the content.

Are you not sure where you can find beautiful images? Read our post about 'free images' once.

Not only ordinary photos are good to make the result more visual, infographics, videos and graphs can also make your pages more attractive.
6

You are the expert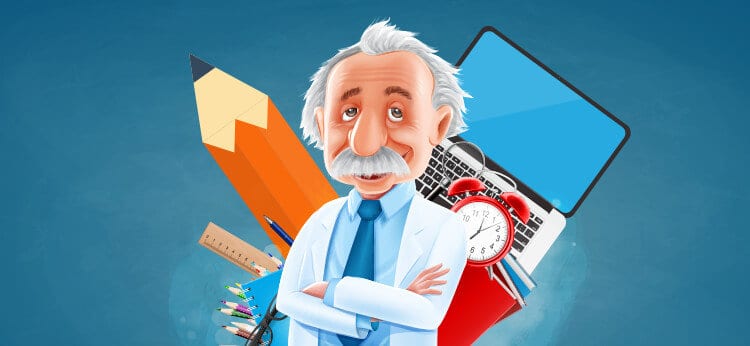 You are the expert. Show it in how you write. This way you get more attention from your target audience. Therefore use a clear, unambiguous language and put your statements down as a fact.
Do not say that you 'think' that your product is good because ... No, you write: 'Our product is good because ...'
7

The original is better

Try to put your own twist in your texts. Look for original angles. You do not write web texts with general terms that can apply to any competitor in your industry.

Try to surprise your visitors.
8

Make your pages and texts scannable

Make sure that your page can be understood by a random visitor at a glance. You want your visitor to find his way in your online story as quickly as possible.

The following elements make your page easier and faster to scan:
most important first.
clear layout with titles in different levels
make use of lists
short blocks of content
create paragraphs of a maximum of a few lines
vary the length of your sentences
change text with images
put important words in your text in the bold
9

Vary your sentences and vocabulary

Alternate with your vocabulary and your sentence structures.

Search actively in your content for repetitive words that you often use unconsciously. Try replacing these words with synonyms or simply omitting them.
10

Consider 'search engine optimization'

Write your web texts as you would write them without thinking about optimization. As far as the content is concerned, you are already on the right track.

Then you have to weave the search terms you want to score in a natural way through your text. Use also synonyms that you can find via, for example LSIGraph.

Elements in your page that are important for such optimization include the page title, the subtitles, the first paragraph, the alt tags with your images, etc ...
11

Tell a story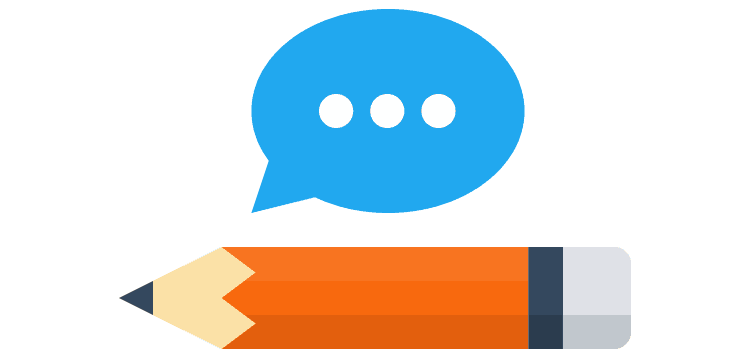 Have you ever created passwords based on sentences? You should definitely do it. These are easy to remember and soon consist of more than enough characters. Why are these passwords so easy to remember and do you not get the '3i9hJJezk' passwords? Simple, it's about the context / story. Those sentences give you a context / story that makes it easy to remember.
You can also apply the same principle to the texts of your website. Tell a story. A story gives the same context as the sentences for a password. You make your message easier to remember by your visitors. Not only that, a good story also gives your visitor a greater sense of involvement.
12

Use positive language

You want to give your visitors a positive feeling. This can be done by writing with a positive pen.

Compare these 2 examples:
Do you get few leads because your texts are badly written? Call on our services! (negative)
Get more leads on your website through the use of correct texts! Call on our services! (positive)
With negative language you can describe the need people have for your product or service. But in most of your texts try to emphasize the positive and not to focus on the negative.
13

Use an active voice

Writing web texts do your best with an active voice. A passive voice is less personal. Show that you take matters into your hands!

Compare these 2 examples:
We wrote this new E-book ... (active)
The new E-book was written by our firm ... (passive)
14

Link to highly rated sources

If it is relevant and adds value, there is absolutely nothing wrong with linking to good sources on other websites. In this way you also give yourself and your website a piece of credibility from the source you refer to. It also puts you more in the market as an expert. After all, you know where the good content can be found.

This tip seems to me suitable to link to an extensive article in English about writing web texts with search engine optimization in mind. In this article you can find a number of concrete and original tips to make your texts even better with a view to scoring in the search engines. Well worth it!
15

Avoid language errors

Language errors never come across well. So let your texts be read by someone else. You as a writer can unconsciously read about your own mistakes, just because you are so focused on the content.
16

Beware of plagiarism
Write your own texts in your own words. Do not copy pieces of text from other websites.
Why? 2 reasons:
It is not neat to use someone else's hard work for your own benefit.
If the first reason is not enough for you, the second reason must be that.
The search engines know that you are committing plagiarism and punish you with a lower position in the search results. Use a service such as Quetext to see if your text is plagiarism or not.
17

Ask for help when needed

Writing web texts, not everyone is in the cradle. If writing is not your strong point, consider asking for help from others.

Professional writers can help you make your content memorable. They can help you write attractive web texts that ensure that you get the goals you are looking for.