Is it possible to make your website for free? Yes, of course! Let me give you some options to start building on your free website today.
Wait, really free?
Yes, most services mentioned in this article have a completely free option, hosting included. Of course, you don't get all the extras in those free tiers, but it really does work.
Want to make your #website for free? We'll give you 14 ways to start right now!
Click To Tweet
To make it easy for you, I've prepared a small table of contents:
I've added Squarespace and Webnode into the mix. Both are somewhat big players in the field of online website builders. They don't offer a complete free package, but they can be a good starting point to build and maintain a cheap website.
LinkedIn profile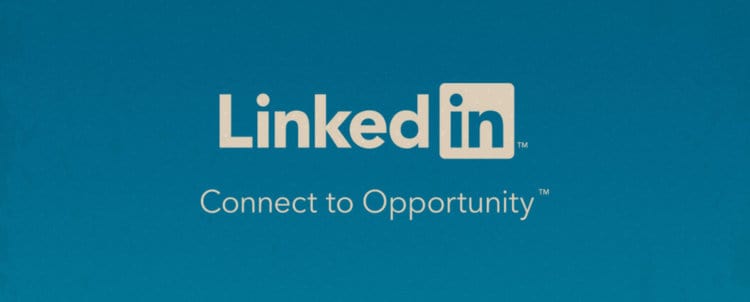 Social network LinkedIn is primarily targeted towards professionals and businesses that want to build a strong professional network. A person can get in touch with a potential employer. Businesses can go headhunt to find the right candidate for their job. Anyone can build a professional network that can be an asset for growing in their job and business.
A LinkedIn profile is made up of fixed elements like your name, contact details, your education and much more. You can chat and share stories.
LinkedIn has a premium plan targeted at anyone who wants to get more from their network, being visible to headhunters, scoring new leads and more.
Facebook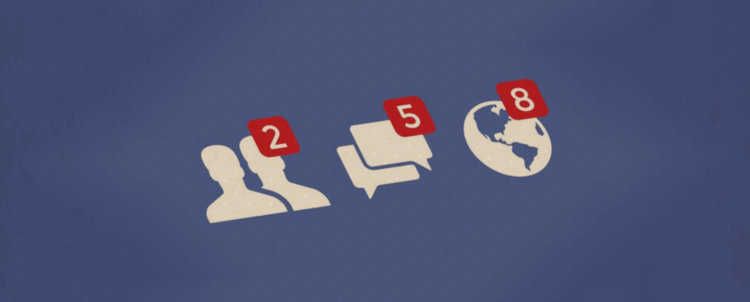 Facebook is targeted at anyone, be it an individual, a club, a business. As an individual you can have your own personal page, a business can setup a dedicated business page. You can start a community around a particular subject or around your business by creating a Facebook group.
The personal page is less suited as an alternative for a website. But a business page has plenty of options: listing your services, opening hours, chat, reviews, offers, photos, videos.
Facebook has one big disadvantage and that is that their pages are not being crawled by the search engines. But can you really call this a disadvantage as you know that almost anyone nowadays has a Facebook account?
Google+ Profile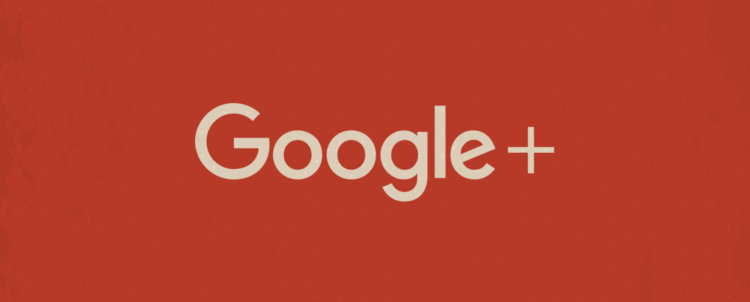 Google+ can be interesting for a business. By creating a so-called page for your brand, you can start sharing stories, photos, videos and you can create collections of your services, your portfolio and more.
Just try it out, maybe it just suits you better than Facebook!
WordPress.com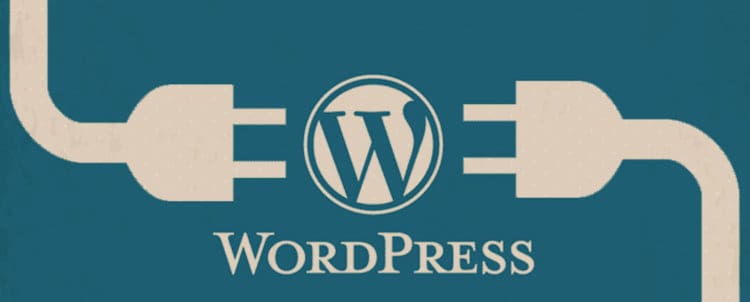 Not that many people know that WordPress in fact comes in two flavors. Either you host your WordPress website on your own server, or you subscribe to a plan on WordPress.com, upon WordPress will take care of everything else.
In this section we're talking about WordPress.com. To start out you can choose their free plan. They also have various pricing plans with lots of options like your own domain and no advertising.
Do know that if you go down this route for your website, you'll have lots of possibilities for building out your website: a blog, portfolio, simple website for small business and lots more.
Webmatic is a big advocate of WordPress. Especially the self hosted version. More than 28% of all websites worldwide are built on WordPress.
Tumblr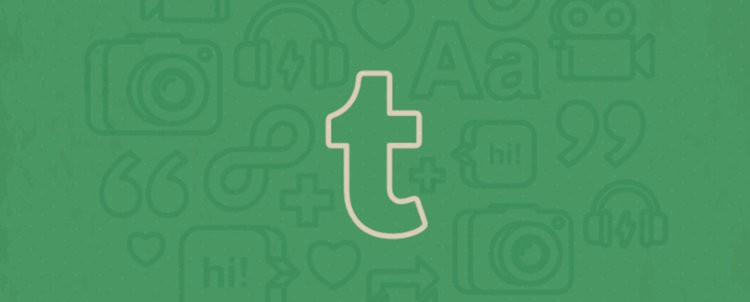 Tumblr is a microblogging and social networking website. It's a bit like Twitter, but with plenty more options. It's highly suitable for sharing short stories with your followers.
Since David Karp founded Tumblr in 2007, the number of Tumblr blogs has grown exponentially. In October 2017 Tumblr hosted more than 370 million blog accounts.
A Tumblr profile does not have that many options: a cover image, an avatar and a link to a website is about all you get.
The real Tumblr power is their blogging system which gives you plenty of options, both useful and fun: sharing text, photos, quotes, links, chats, audio, video, you name it. You really have to try this one, maybe it's right up your alley.
About Me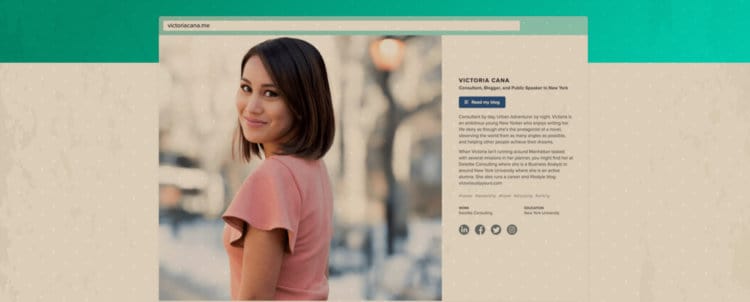 About.me is more geared towards individuals instead of companies. It gives you the opportunity to make your own personal landing page.
Things you can do on your page: your picture front and center, short biography, a call to action (like a link to a website, blog, video, …), links to your social media and much more.
About.me provides you with a digital signature you can use in your e-mails. This way your correspondents get a link to all the current information about you.
You have the choice of opting in to a premium account which gets you your own domain. Let's take my name as an example: Koen Adams.
about.me/koenadams (free)
koenadams.me (premium)
Wix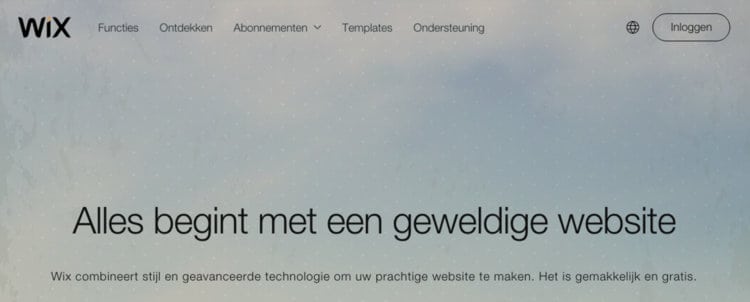 Wix is a popular online platform for building websites. Founded in 2006, Wix currently has more than 100 million users.
You can start with Wix completely free! You won't have your own domain and there will be advertising on your pages. If that doesn't bother you, you definitely need to try Wix.
Building your website visually is something that can attract someone who's just starting out online. First, you have to pick a template out of many. Next, you can add one of the many modules to your pages: video backgrounds, menus, galleries, parallax and much more.
Wix restricts you in the sense that you only get the modules they offer. If you want more, it probably is time to move on in a new direction.
Weebly.com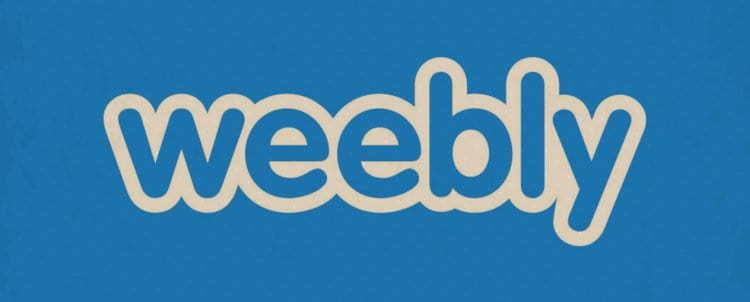 Weebly starts with the same base idea other visual website builders like Wix and Squarespace have: pick your template and drag and drop one of many available modules into your page.
Weebly has an option to start for free. Sign up for their free account and see if Weebly fits your bill.
A starter friendly website platform like Weebly however, is not as extensible as WordPress for instance. But still, it gets you up and running fast.
Jimdo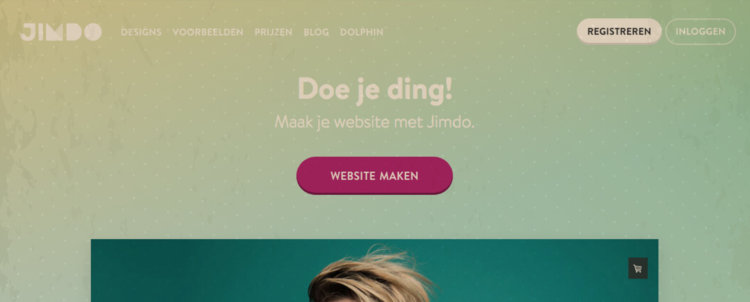 Just like Wix and Weebly, Jimdo is an all-in-one website package. A beautiful visual website builder aimed at people starting out online. Build your website using several themes and modules.
Their free version puts your website on a Jimdo subdomain like so: yourname.jimdo.com. Your online storage is limited and you can't have that many visitors as the currently allowed bandwidth on the free plan is only 2GB.
Like it's the case with those other all-in-one website builders: you get what you get. If they don't have a module to let your customers pay via Stripe for instance, you need to have a look elsewhere.
Strikingly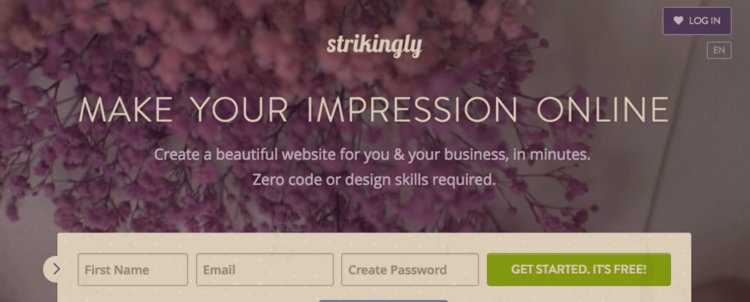 Strikingly does not have the number of users like Wix for instance, but it gets praised to be one of the best tools for building landing pages. So, if you're launching your new product, you have an important announcement to make, Strikingly is definitely to be considered.
Strikingly has a free package with an unlimited number of websites. With a bandwidth of only 5GB you need to be aware that once you start to get some decent traffic, you'll soon will have to pay for their services.
website.com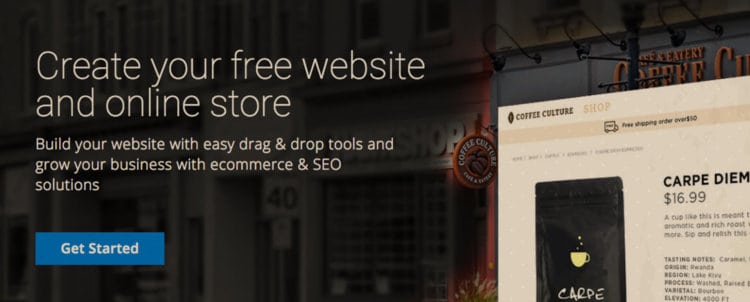 website.com guides you with every aspect of your online project: from building out your website with their visual website builder up to hosting your website under your own domain.
Starting out with your first website, there's no lack of free visual website builders and website.com is one of the best. It does not have a user base like for instance Wix, but they do have lots of options for building out your pages for your portfolio or even your webshop.
Website.com offers a free version that limits you with the number of pages for your website. Their monthly allowed bandwidth on that free plan is only 1GB. And they can show ads throughout your pages.
WordPress self-hosted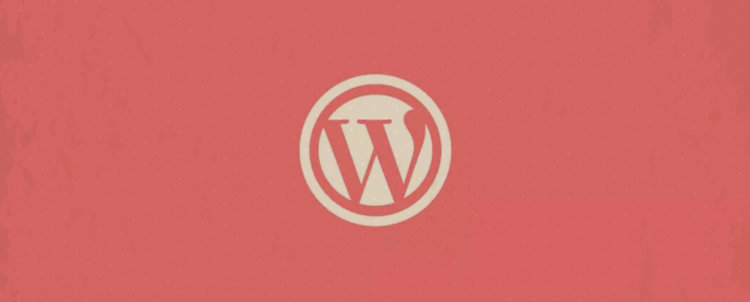 Covering more than 28% of all websites worldwide WordPress is a very popular CMS (Content Management System) for building your website. Being so popular means there are loads of options available for building out your website with just that specific functionality you need for your project.
WordPress is open-source software. You can build an entire website without touching one line of code. Lots of themes and plugins are freely available. It's well known for rendering out SEO friendly content. If that feels important to you, and it should, WordPress should be on top of your list.
Hosting and using WordPress for your website is not completely free however. You do need to pay for your own domain and hosting. And, of course, you need to actively maintain your website to avoid security risks and to have a backup in place at all times.
Joomla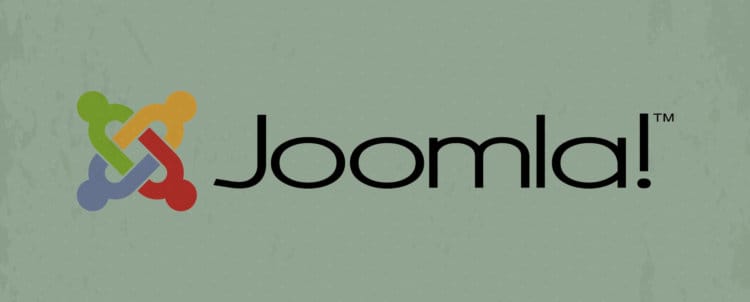 Just like WordPress and Drupal Joomla is a completely free to use website CMS. You do need to take care of your domain and hosting and that can cost you a small amount.
Joomla's market share is only 3.5% and way less than the 28% of WordPress.
Joomla has its own way of doing things. Maybe this is right up your alley. It certainly is a powerful system with lots of possibilities and extensions. But being less popular than WordPress means that there's less stuff and information to find online.
Drupal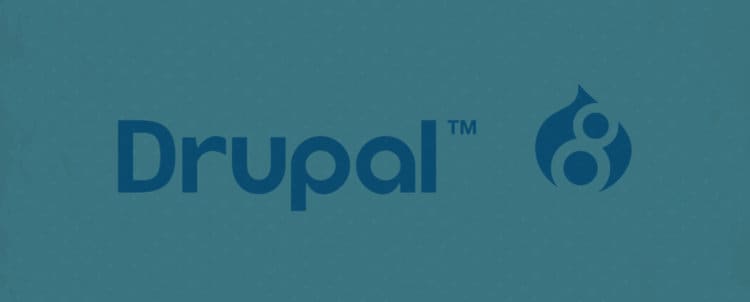 Experienced web designers often say Drupal is the most powerful website content management system. It comes with a steeper learning curve and can be used completely free.
Drupal has a market share of only 2.5%. Compared with the 28% of WordPress this means that support and extras are not up to par with a system like WordPress.
Drupal is known for its tight security. A lot of government websites use Drupal as their system for building out their website.
Squarespace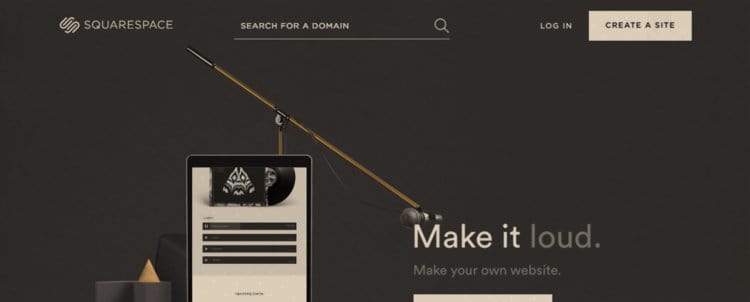 Squarespace has the same idea as the other visual website builders out there. Squarespace does not offer a free tier, but it has a free trial period in which you can try and use everything they have to offer.
Pick your theme, and drag and drop one of many modules onto your page. Squarespace has a lot to offer for people starting out with their first website.
Webnode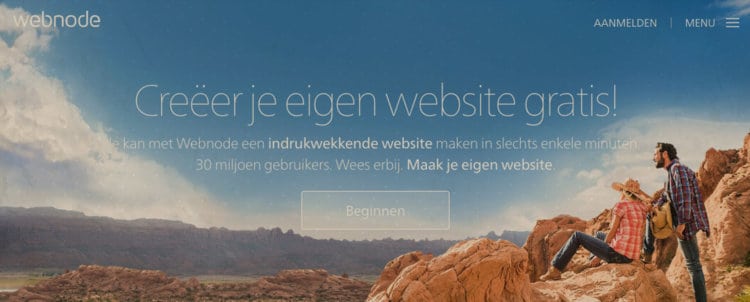 Looking for an alternative to Wix or Jimdo? Maybe Webnode makes a perfect candidate. Webnode is one of the larger players on the all-in-one-website market. They have around 30 million users registered for an account.
With the help of Webnode you can start your first website visually: choose your theme and place widgets and modules onto your page.
Webnode is known for its multilingual support. If you need your website to be available in multiple languages, you should give Webnode a try. They offer a free trial, but after that you'll have to pay for their services. They do have plans that can fit any kind of budget.
Maybe you need a professional web designer after all?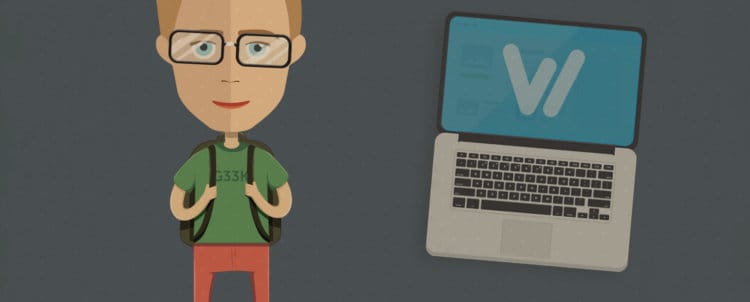 Does free really means free?
Think about the time you need to invest in your project. How valuable is your time? Maybe you can invest that precious time into something you do well and makes you even better in order to achieve those higher goals for your business?
After investing your time, do you really think you can make a website that's as valuable and as ready to grow online, as if you were a professional web designer who knows what he/she is doing?
Two things are important in order to have online success (and perhaps you and your time can grow that first thing, the one that's the least valuable):
Your website: beautifully and professionally built to achieve your goals. Has all the technical and organical stuff in place for you to grow your online presence.
Your online marketing plan. Do you have any clue what it is I'm talking about when mentioning concepts like personas, sales funnels, keyword research, drip emailing and so on? If you don't, you're leaving real money on the table when building out your website yourself.
Of course you can attract visitors to your website by advertising to exactly those people that are in your target audience, and sometimes that's a strategy that can give you value. But do you really want to pay every person in order to come to your store? Wouldn't you rather have them come because they just found you in the search results, at the right time when searching for the products you offer?