Whether it is a simple presentation of your project or a custom developed web shop in multiple languages: Webmatic delivers the things your project needs.
Marketing research
Keywords, competition and more. Based on these results, we can optimize your content, aiming for generating as much visitors as possible.
Prototyping
Even before starting the actual development process, we'll create a meaningful site structure: your main content is central, only a few clicks to get anywhere ...
Development
Based on the prototypes and our agreements, we'll start the actual development process of your website.
WordPress is the most used CMS (Content Management System) worldwide. With WordPress you can easily manage your website or online store without any knowledge of code. You just focus on your content.
We can custom build your website according to the latest WordPress standards. We'll make the necessary Custom Post Types, plugins, shortcodes and more.
WordPress is what we do and what we are good at.
During the development process, we adhere to best coding practices:
GIT version management, SASS, Gulp, DRY code, modular construction and more.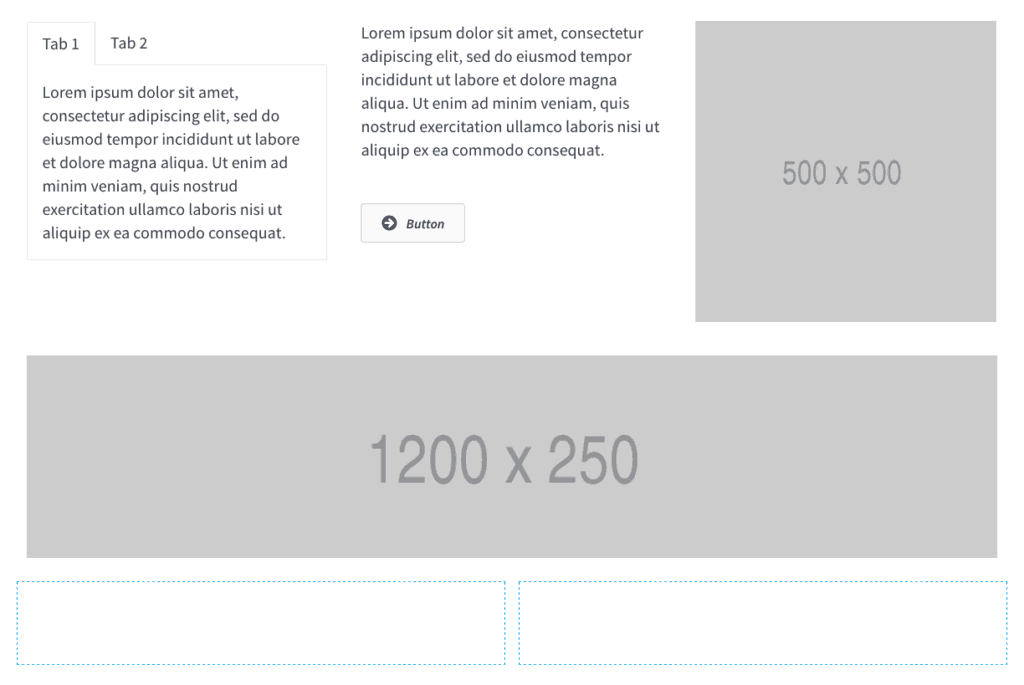 Premium Visual Web Builder included for FREE
With a visual web builder you can become the web designer yourself. Need to bring new blog posts online, design one of your product pages, our web builder delivers.
Some included modules you can use: buttons, images, headers, tabs, video content and much more.
Shortcodes custom coded to make your online life easier
The shortcode is a concept in WordPress that allows you to create blocks of content by just entering a small piece of code (shortcode). creating shortcodes for content such as a gallery, a testimonial, a footnote, you will get a nice, clean and consistent look on your website.
[webmatic-ideabox] This is an example of generating a shortcode for an ideabox, completely according to the style and branding of your website! [/ webmatic-ideabox]
The shortcode above renders out the following result:
This is an example of generating a shortcode for an ideabox, completely in line with the style and branding of your website!
Let's talk and see what we can bring to the table.
A website is more than the visuals you see
A nice and fast website is what you see, and it'll be an important part of your succes. But it's not the only thing that matters.