Just like with your garden or car, your website also needs regular maintenance to stay in top shape! Your garden is overrun by weeds, the engine of the car is broken by a lack of oil, the sales buttons on your website do not work anymore, or worse, your website is hacked.
You can not just put a website online and then forget about it.
Your website is software, and software evolves: new functionality is added, security leaks are closed. It is important that you stay up-to-date with the latest new versions.
You do not realize it, but it can be that without maintenance you just waste money and effort:
What if your contact form, without your knowledge, has not forwarded anything to your mailbox for weeks?
What if your visitors do not understand why your website suddenly loads so slowly and just click away?
What if you do not know that your website has been offline for 2 days?
Do you regularly test the contact form on your website? It could just be that it does not work and you miss opportunities.
Click To Tweet
Maintaining your website has its advantages.
By actively maintaining your website you ensure that your website always performs in top form!
You also do not want to wait unnecessarily long before the website you want to visit is loaded? What if that website is once again offline? What if you do not get an answer to the questions you asked through the chat.
These bad experiences of your visitors can be a direct consequence of the fact that you do not always test and follow up your website. Things happen in life, unfortunately things also happen in the software world. The word 'bug' has not been invented for nothing.
The growth of your website, the continuous monitoring of the performance, the changes to the content, all depend on the fact that you ensure that your website is always up-to-date, week after week, month after month.
We can help you!
Webmatic has WordPress maintenance plans for each level. Are you a smaller website with 'temporary' few visitors or are you an established value online, we can offer you an added value with our maintenance plans.
With a clear plan we maintain every website and we keep track of where the problems are. If there is a problem anyway, we automatically create a support ticket and ensure that the problem is dealt with as quickly as possible. You receive a monthly overview of the work in the mailbox.
Beware of the pitfalls of maintaining your website yourself!
Unless you really know what you are doing, do-it-yourself maintenance remains a recipe for possible accidents. Do you always consistently free up time to do the maintenance? Are you going to keep track of what you do to maintain? Imagine that after 2 weeks suddenly a certain detail of your website gives problems, are you going to be able to relate it to that update of 14 days ago?
Are you not going to lose any comments on your messages, to remove orders from your online store if you want to restore that backup you once made to your live website?
You also need to be able to concentrate on the things that really make your business grow.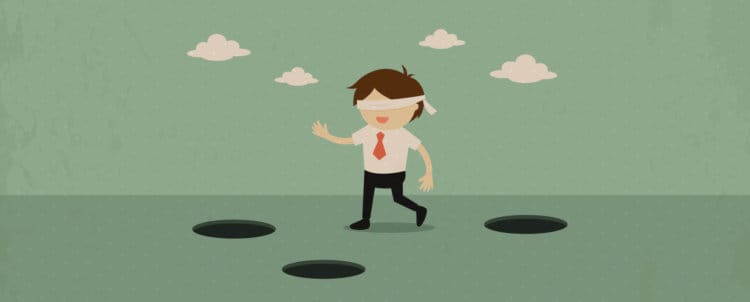 Restoring a website can cost you more than maintaining it regularly
Compare it with taking out insurance. It is possible that you will never cause an accident with your car. But what if it does happen? Related to your website you might lose nice reviews on your website, the orders and associated invoices of the last week are missing, you can start a full day to recover everything (if you get it already fixed) etc ...
Restoring a website can ultimately cost you more than having it regularly maintained by a professional.
Click To Tweet
Why not call in the help of a real professional?
Why not spend your time in what you do best and let us do the work that we do best. Would you dare to start a lawsuit without a lawyer? Why should you maintain your website yourself if you are not a web developer?
Having a professional website is not as easy as it seems. By hiring someone like us, you insure yourself against the potential loss as a result of a poorly maintained website.
Are you interested? Then take a look at our WordPress maintenance plans.
Perhaps you are also looking for a matching hosting for your website? We offer hosting on a VPS (Virtual Private Server) with unique IP address and many other benefits.