Many websites will never be successful because they do not do what is actually obvious: give the website the right form. Unfortunately it is no longer enough to go online only. There are just too many websites for that, there is too much competition.
With the On-Page SEO checklist below you get a list of action points that you have to apply for each page of your website.
These are the action points that make the needle move in your online adventure today.
By our website analysis is the On-Page SEO has long been one of the important topics on which we investigate your website.
Online success = higher rankings in the search results for the most relevant search terms for your purpose.
As you have to start with yourself for better health, you have to start with the website yourself for the health of your website.
Start today!

It is time to take action!
Do you want more information and a handy paper checklist for your desk? Then download our e-book 'On-Page SEO Checklist'.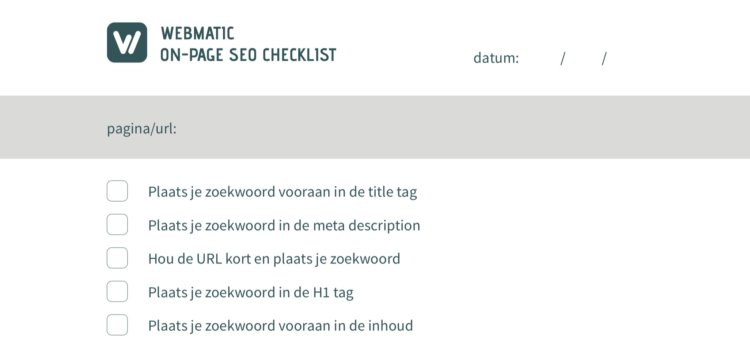 Do you have questions or comments? Let them definitely hear at the bottom of this article.